Pictures!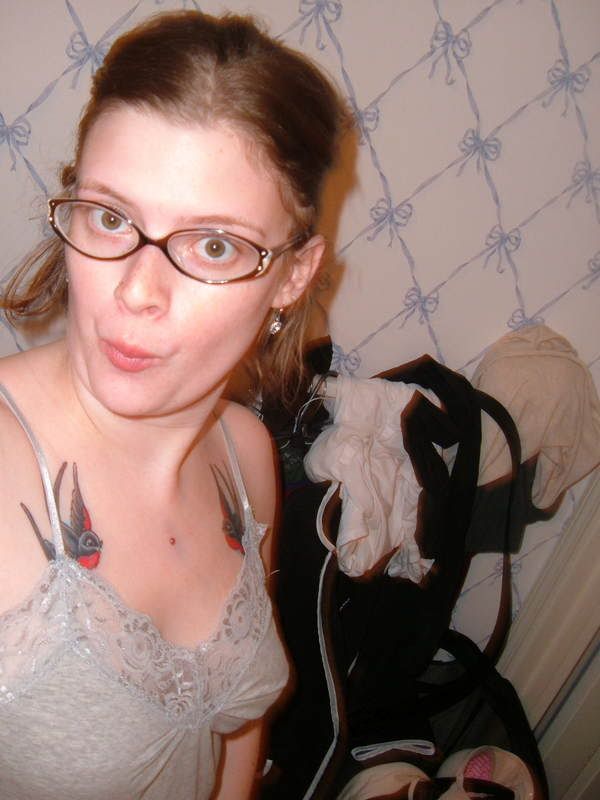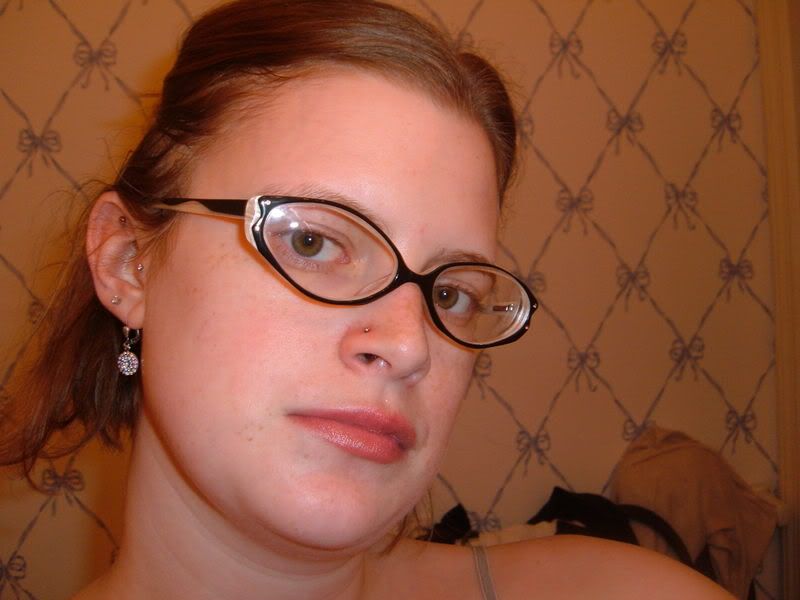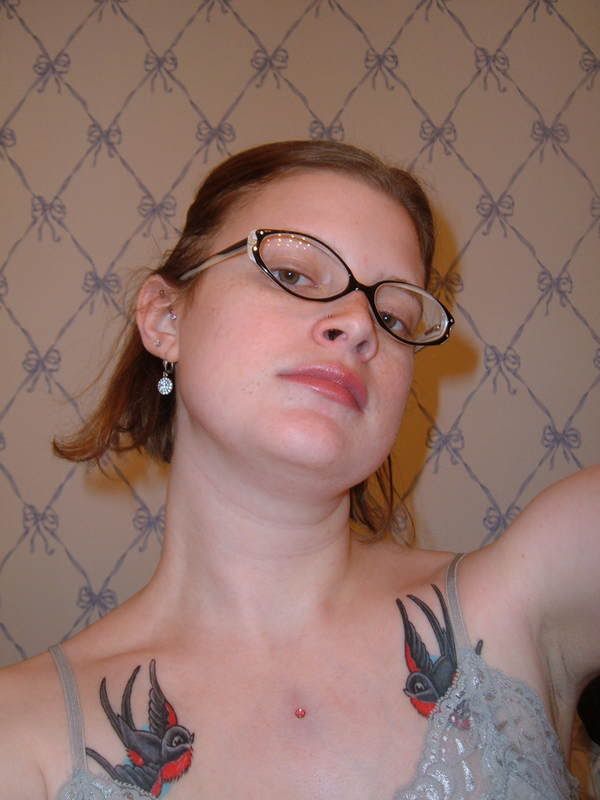 Melanie is great. She's super nice and explains everything she's doing. I was kinda freaking out a bit before she did the dermal. Once I settled down, she pierced me and it didn't really hurt at all. The problem came in when she tried to get the jewelry in. There are 2 kinds of jewelry that can be used for dermals. One kind is the solid piece and another basically has 2 loops for the foot and heel. She prefers the two loop kind, but it refused to go into my skin. She actually took it out several times and repierced me at least once to try and get it in. Finally after about 15 minutes of fiddling, she decided to try the other jewelry. It went in seamlessly. We were like "Seriously?". It was kinda funny.
I was glad I was wearing my glasses today. When we did my nostril, my eye watered really badly. Had I been wearing my contacts, it probably would've come out. Less good.
I gave the shirt to Mark and we're tentatively set for a week from today. He was preparing for clients so I didn't really get to talk about any details. I'm gonna call him on Monday and we're going to sort out the rest of the details on the phone and the official appointment time.